Timing Hardware & Software Technology
Backed by ChronoTrack, FITniche is proud to time events using best-in-class timing technology, trusted as an industry leader for over 12 years.
Built for performance, reliability, and easy deployment, ChronoTrack hardware, and ChronoTrack Live-Scoring provides you and your athletes read rates of 99.9 – 100% accuracy, and will work just as hard for your event of 50 people as it will for your events of 50,000 people.
The technology that times events like the New York City Marathon, PeachTree Marathon, Leadville Race series, and even the 2020 Olympic Marathon Trials, is the same timing technology behind our services at FITniche.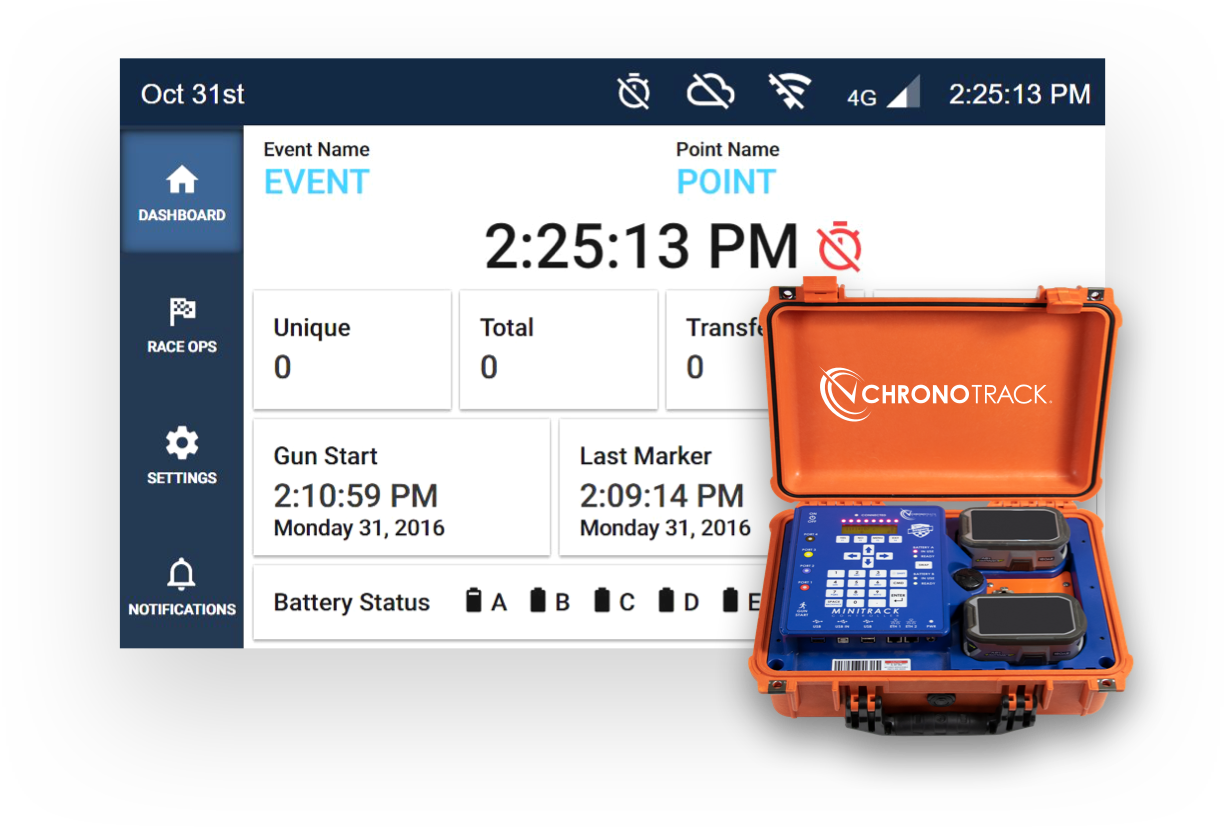 ChronoTrack Hardware
At FITniche we provide standard event setup services, with ChronoTrack Pro2 and MiniTrack controllers at every Start, Finish and turn around locations. The controllers have been designed with a wide range of communication options in order to ensure ease of data communication between the hardware and software, making our technology the best and most accurate in the industry.
ChronoTrack Live Scoring
We've used ChronoTrack Live scoring over the past 5 years, for its ability to take timing to a new level of accuracy and satisfy the demand for immediate results. We're dedicated to delivering easy-to-use solutions that address complex timing for races of all distances. Our live results platform offers numerous options to enable athletes and spectators immediate access to the information they crave.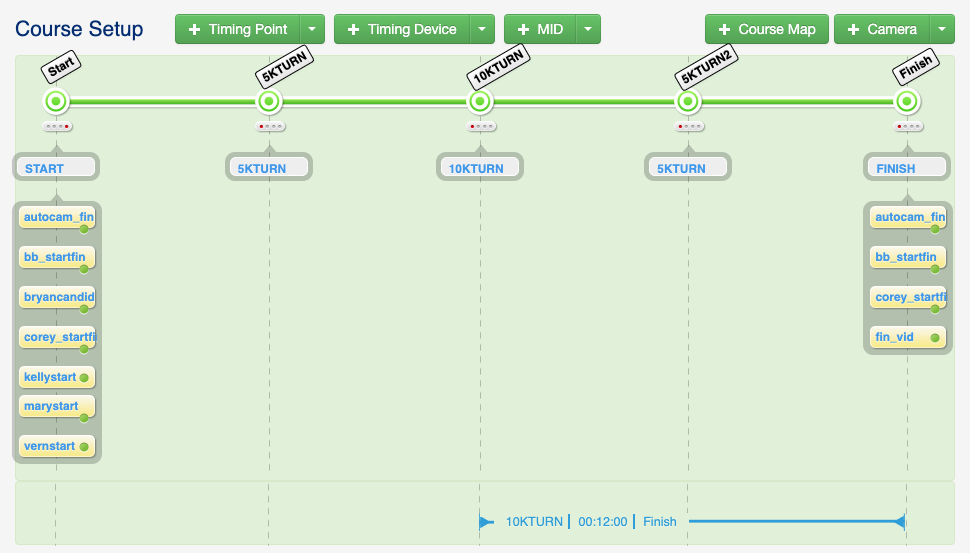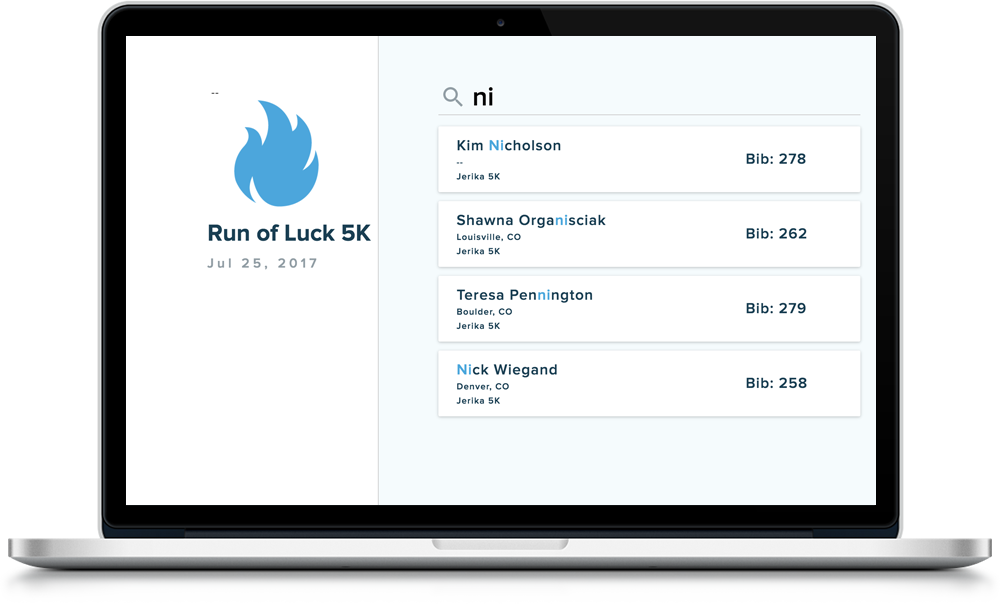 Launch for Packet Pick Up
Packet Pickup for Every Race Size: Launch was designed with Race Directors and Timers like you in mind. It's our most intuitive software to date. All the information you need is available at a glance because we focused on the core complexity of a Packet Pickup, and cut out the fluff.
You can have a real-time count of how many people have checked in, making volunteer staffing more accurate as the day progresses.
The self-service athlete kiosk view allows athletes to manually look themselves up or scan a barcode to find their bib number and check for accuracy of their information.
Volunteers can check-in athletes and assign bibs/tags without the need for internet connectivity.
With our unique kiosk router connection, any information updated on one volunteer kiosk will update in real-time with the other volunteer kiosks to ensure no duplications occur.
All changes made offline auto-sync with ChronoTrack Live when an internet connection becomes available.
Electronic waivers are available for athletes to sign at packet pick-up and stored in the cloud for safekeeping.
Athlete bib look-up, packet pick-up, and bib/tag assignments are all processed faster and more accurately; eliminating manual processing errors and post-event admin work after the race.
ChronoCast Announcer App:
Quick, easy and mobile announcing on Race Day is now available. ChronoCast is an announcer app that allows you to connect directly to ChronoTrack hardware and display Athlete information as they pass a timing location. ChronoCast offers great functionality that will make Race Day fun for Athletes, Announcers and Spectators alike. Here's what you'll love about this product: Wireless Announcer Screen, Athlete Look Up, Tag/Chip Status Summary, Custom Display Categories.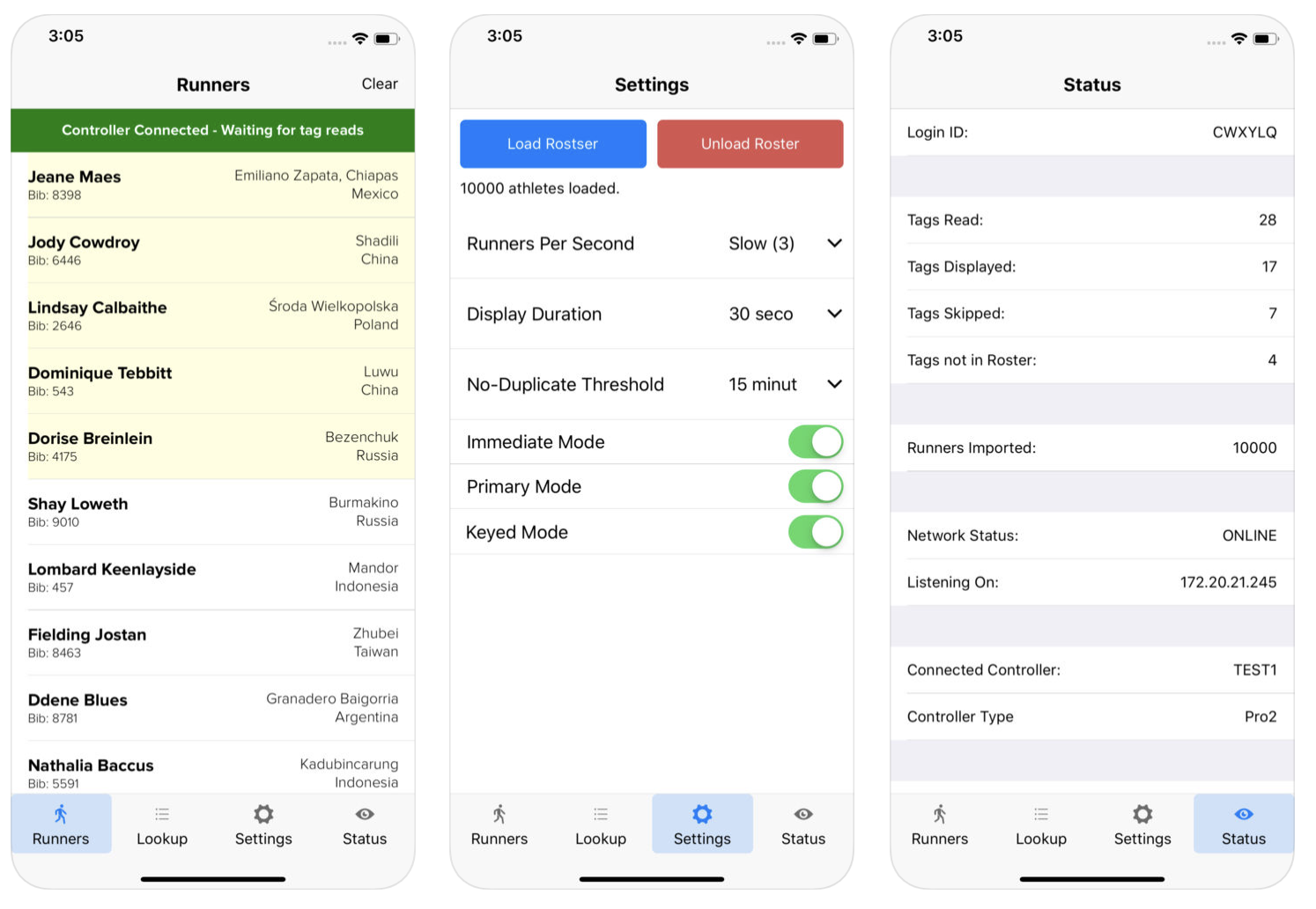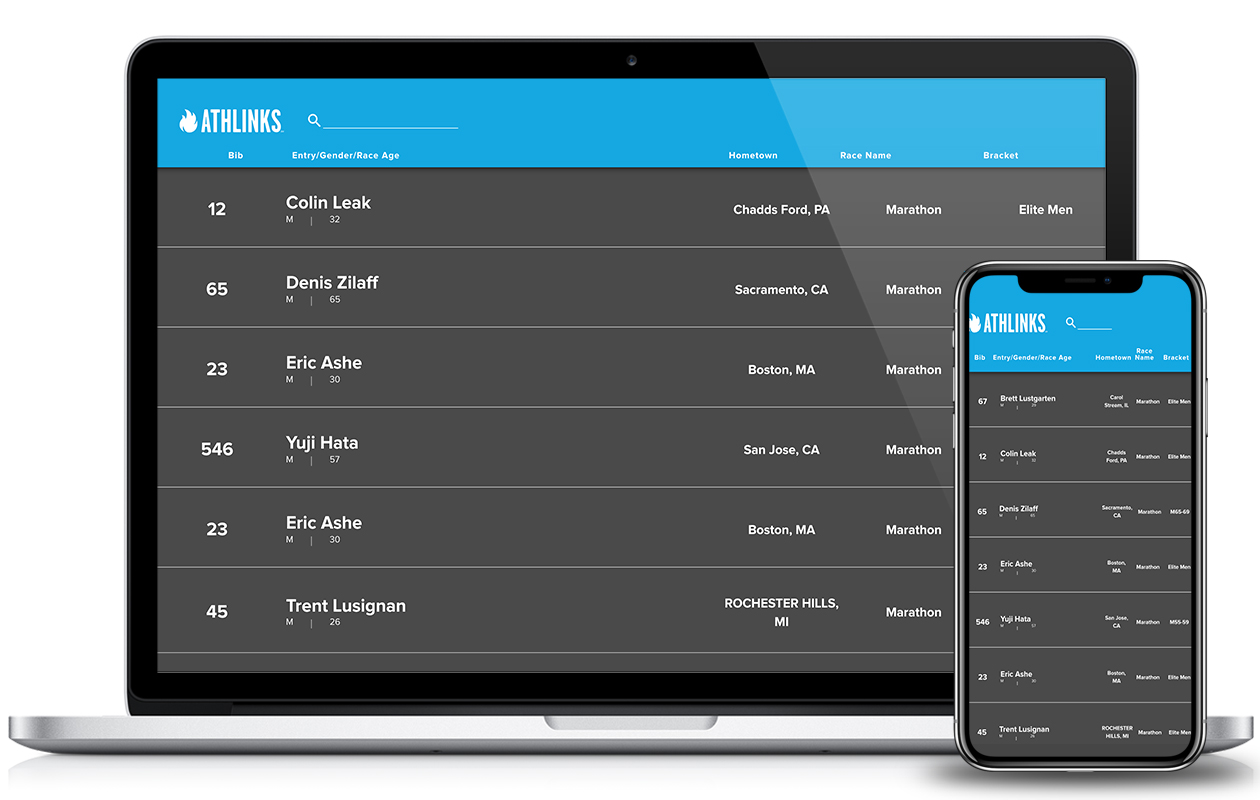 Launch Announcer Feature:
For CT Live customers who already use Launch for Dynamic Bib Assignment and Packet Pickup, enjoy an Announcer Feed that is managed locally, and requires less setup and deployment work. Never worry about manually uploading rosters and participant registration information again! With Launch's Announcer Feature, participant information stays in sync directly with CT Live and is always available in your local database. No need to transfer CSV files into middleware, as Launch automatically becomes your customizable Announcer Feed as your athletes are assigned bibs.